Simple Alarms
Simple Alarms is the easiest way to set alarms on the HP TouchPad! You can configure the music that plays, the snooze time, and whether it goes off once, every day, just the weekdays or weekends, or which days in particular.
Download the IPK for TouchPad here.

Features
Easily set multiple alarms
Configure ringtone, snooze time, and how often the alarm goes off (one-time, daily, only weekdays or only weekends)
Can set only particular days of the week for an alarm to go off
Screenshots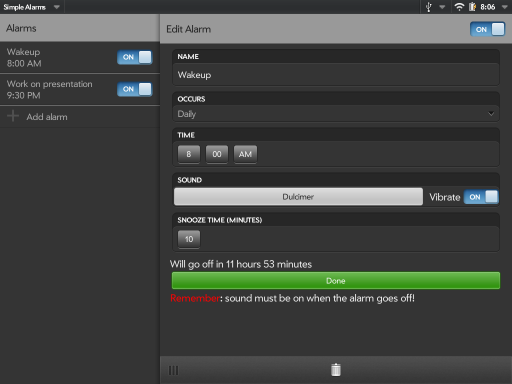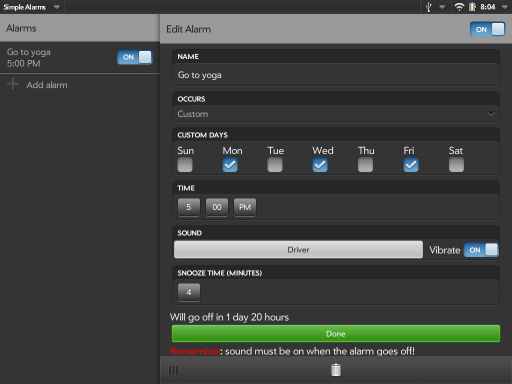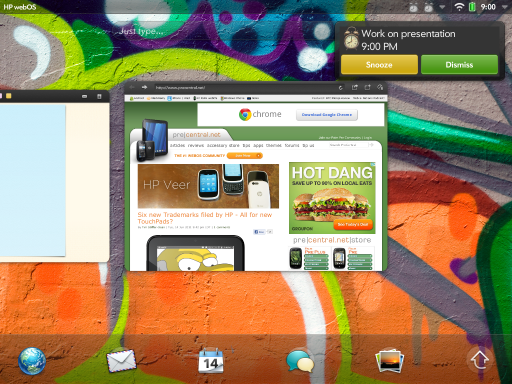 Changelog
Contact
If you have problems or recommendations, feel free to email me at greg.stoll@gmail.com.
See more WebOS apps!