New Mexico vacation
Mood: content
Posted on 2011-10-16 21:36:00
Tags: pictures travel
Words: 709
David and I took a mini-vacation this week to New Mexico. Here's all about it!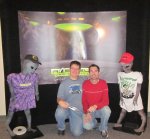 We left Saturday morning and drove through to Carlsbad. The drive was fairly uneventful, except that I had forgotten that the speed limit on I-10 in West Texas is 80! That made things go faster than planned, and made the 55 mph limit on some roads in New Mexico feel ludicrously slow.

We arrived in Carlsbad around 6, so we had time to check in to our hotel before heading to dinner. Based on advice in the AAA guidebook, we went to The Flume for dinner, which we never would have done otherwise since it was (we discovered) located in the Best Western down the road. It was nice, though, and we relaxed and shook off the drive while being served by a rookie waiter. After dinner we spent the evening in the hotel room and read and watched TV. For food timing reasons, we decided to stay on Central time (after discovering NM is on Mountain time by seeing the alarm clock in the hotel room!) so we went to bed on the early side.

Sunday morning we got up earlyish, checked out of the hotel, and headed to Carlsbad Caverns. The drive down there was slow (darn 55 mph roads for no reason), and we saw mention of "cherry cider" which sounded intriguing. After getting in the park we drove the 7 miles up to the visitor center, stopping at a few sights along the way. Unfortunately, it was pretty clear there had been a recent fire of some sort, as a lot of the vegetation was heavily burned.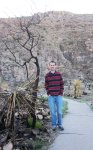 At the visitor center, we had a bit of time before our Left Hand Tunnel tour started, and we learned about White nose syndrome, which luckily hasn't spread as far west as Carlsbad yet.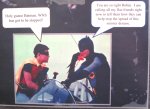 The tour was neat - there were only 11 of us plus the ranger guide, and we got to carry candle lanterns to light the way. The caverns are very impressive in terms of scope, although in terms of formations we had seen more elaborate ones at Natural Bridge Caverns.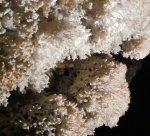 After the tour, we went back up to the surface, had lunch, and then went back down to the aptly-named Big Room. It's 1.25 miles around the outside of the cavern, and it's easy to get blown away by the sheer size of everything. The path around the room ends back at the underground visitor center, so we took the elevator back up, did a little souvenir shopping, walked along a nature trail and called it a day after trying a cherry cider. Which tasted good in small amounts.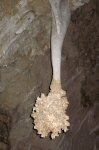 We drove to Roswell and made pretty good time again, so we did the usual have dinner and relax in the hotel room thing. We've been bad on previous vacations about not taking enough time off to relax, but I think we did well this time. (especially since my feet were killing me after Carlsbad...)

Monday morning we toured the International UFO Museum. It was pretty well done - lots of eyewitness accounts about the infamous Roswell incident with some competing theories about what happened. It seemed clear to me that the Army covered up something, but what that was we may never know. (although one recent theory is that it was an experimental Soviet craft with a midget pilot!)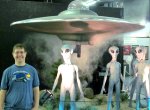 We looked at some gift shops, then went to the very small Walker Aviation Museum at the old base (now the Roswell Airport) where the "alien" debris was brought.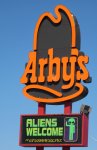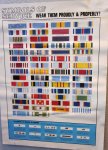 Honestly, at this point we were mostly out of things to do in Roswell. We read in a coffeeshop in the local Hastings, and after dinner tried to go bowling but it was a league night. The next morning we had planned to spend the whole day in Roswell, but decided to head back early. We did see two interesting art museums before we left, though. Spent the night in Fort Stockton (after cancelling our last night's reservation at the hotel in Roswell) and then drove back to Austin on Wednesday.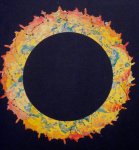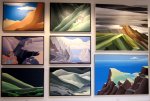 All in all it was a quick trip, but we got a lot of reading time in and it was quite relaxing!
---
2 comments
Comment from copperwolf:
2011-10-17T13:43:57+00:00
Yo, you were within 150 miles of me! :)

So you didn't watch the bats exit or enter the caverns? We were there in May of 2008, and we were disappointed at the meager trickle of bats that exited the cave in the evening, but we were told there were more in autumn.
Comment from gregstoll:
2011-10-17T13:50:17+00:00
Ah, neat! :-)

Well, we would have had to wait around a few more hours, and we were pretty exhausted. And we've both seen bats other places (Austin and near San Marcos), so I wasn't super excited about it.
This backup was done by LJBackup.