Posts on June 20, 2014
links: Mayday PAC, airport signs, voter fraud and bioterrorism
Mood: happy
Posted on 2014-06-20 12:34:00
Tags: links
Words: 193
- That Mayday PAC I mentioned last month is struggling to meet their ambitious $5 million goal in June. It really is a good cause - if you'd like to contribute I have a pledge page you can give through.

- How You Know Where You're Going When You're in an Airport - an article about signs in an airport? I'm sold!

- Where Dishonesty Is Best Policy, U.S. Soccer Falls Short - this seems like mostly a good thing, right?

- 17 reasons not to trust Dick Cheney on Iraq - hah!

- A Strange but True Tale of Voter Fraud and Bioterrorism - wow, I had heard about the bioterrorism but I didn't realize the whole point was to rig a local election!

- Shaka, When the Walls Fell - a long piece about a great (don't listen to the haters!) Star Trek: The Next Generation episode.

- Diplomacy: The Board Game of the Alpha Nerds - Ahh Diplomacy. I played a few times in high school, but it's pretty long and I was never hardcore/ruthless enough to do well...

- Here's How All 50 State Flags Would Look As App Icons - not a huge fan of Texas, but there are some nice ones in there...
a few random pictures from Austin and Houston
Mood: relaxed
Posted on 2014-06-20 20:52:00
Tags: pictures
Words: 108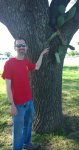 <- David pointing at a cactus in a tree! This was taken in the Austin airport's cell phone lot, which is surprisingly nice.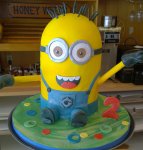 <- Another impressive cake from the folks at Rustika in Houston. We were there for cake tasting, which was of course tasty.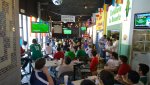 <- We ate at 100% Taquito while Mexico played Cameroon in the World Cup. It was tied at 0-0 when we got there, but soon after Mexico scored and the place went nuts! One guy ran out from the kitchen and waved the Mexican flag around for a bit :-)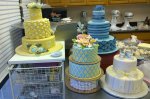 <- More nice looking cakes at The Pie Factory.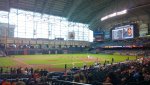 <- We went to an Astros game during Carrie's wedding shower. We had great seats close behind home plate! In fact, we sat two rows behind Arian Foster, who was a good sport about signing a lot of autographs throughout the game.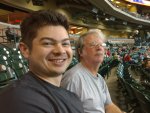 <- Chris and my dad at the Astros game.
This backup was done by LJBackup.