Know Your States
Learn information about all 50 United States! Study facts and then quiz yourself on state capitals, flags, birds, and more!
Free app - now available on the Windows Store!
Screenshots
Mobile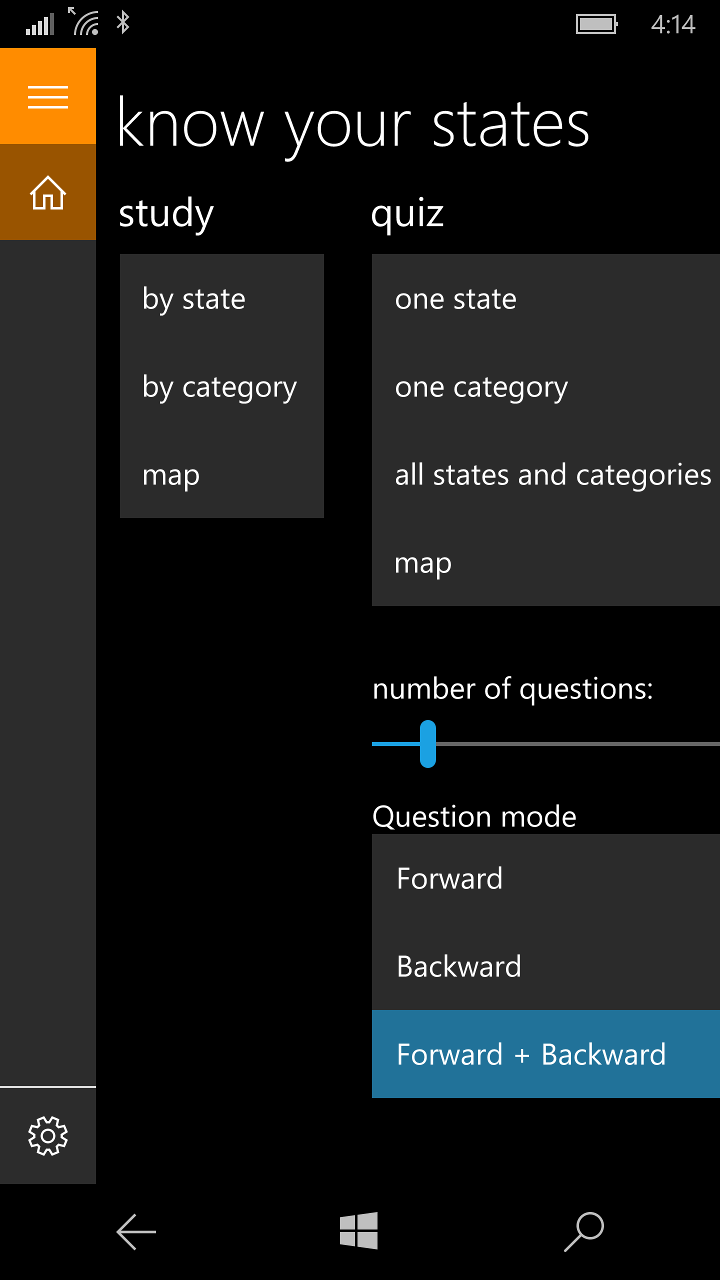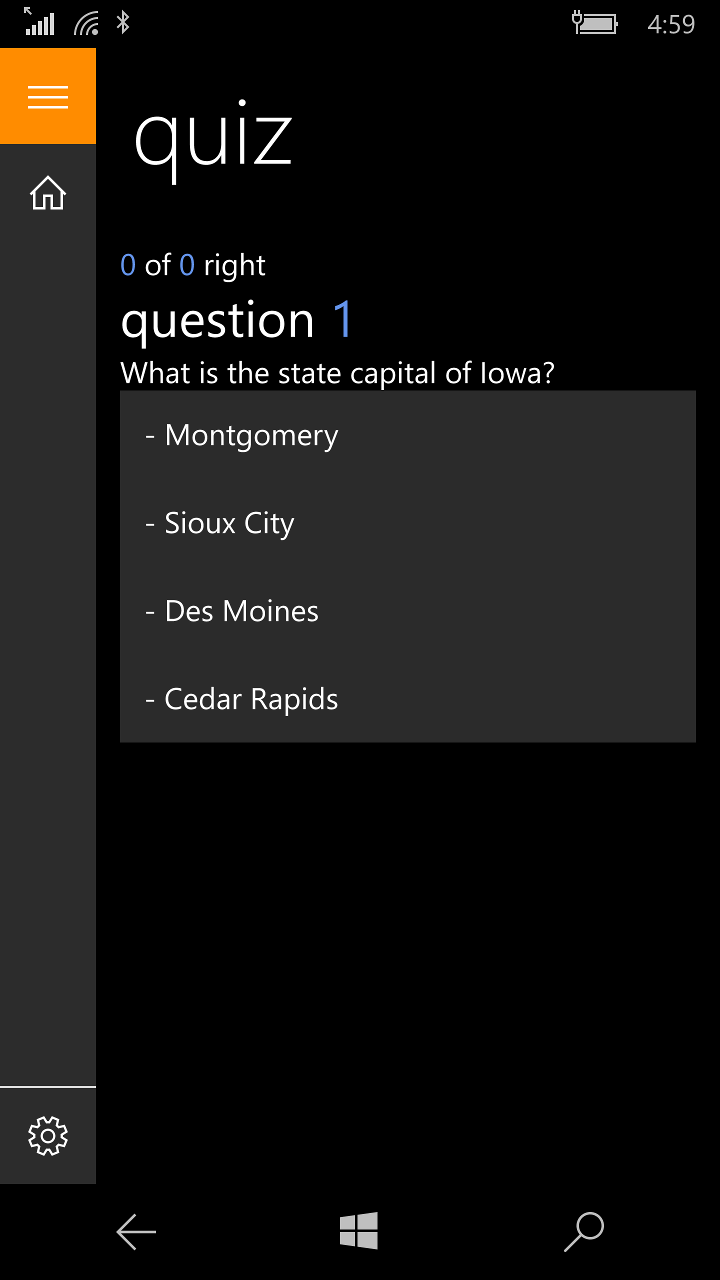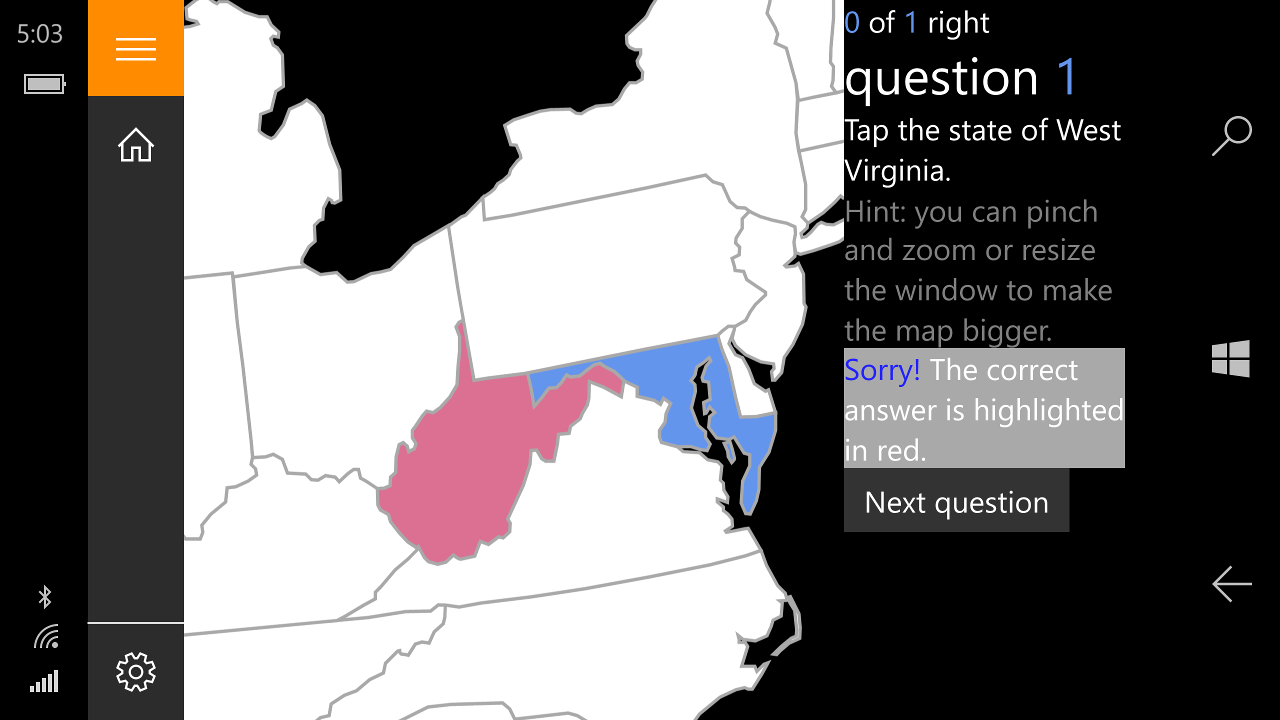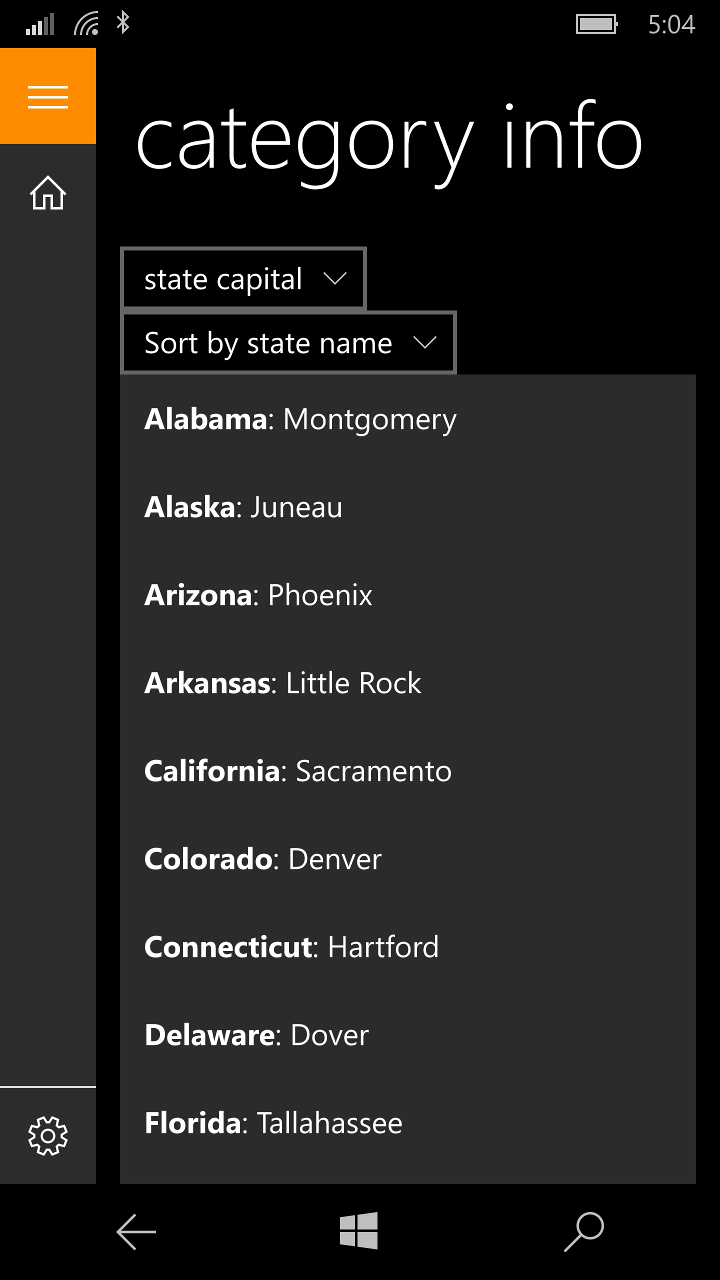 Desktop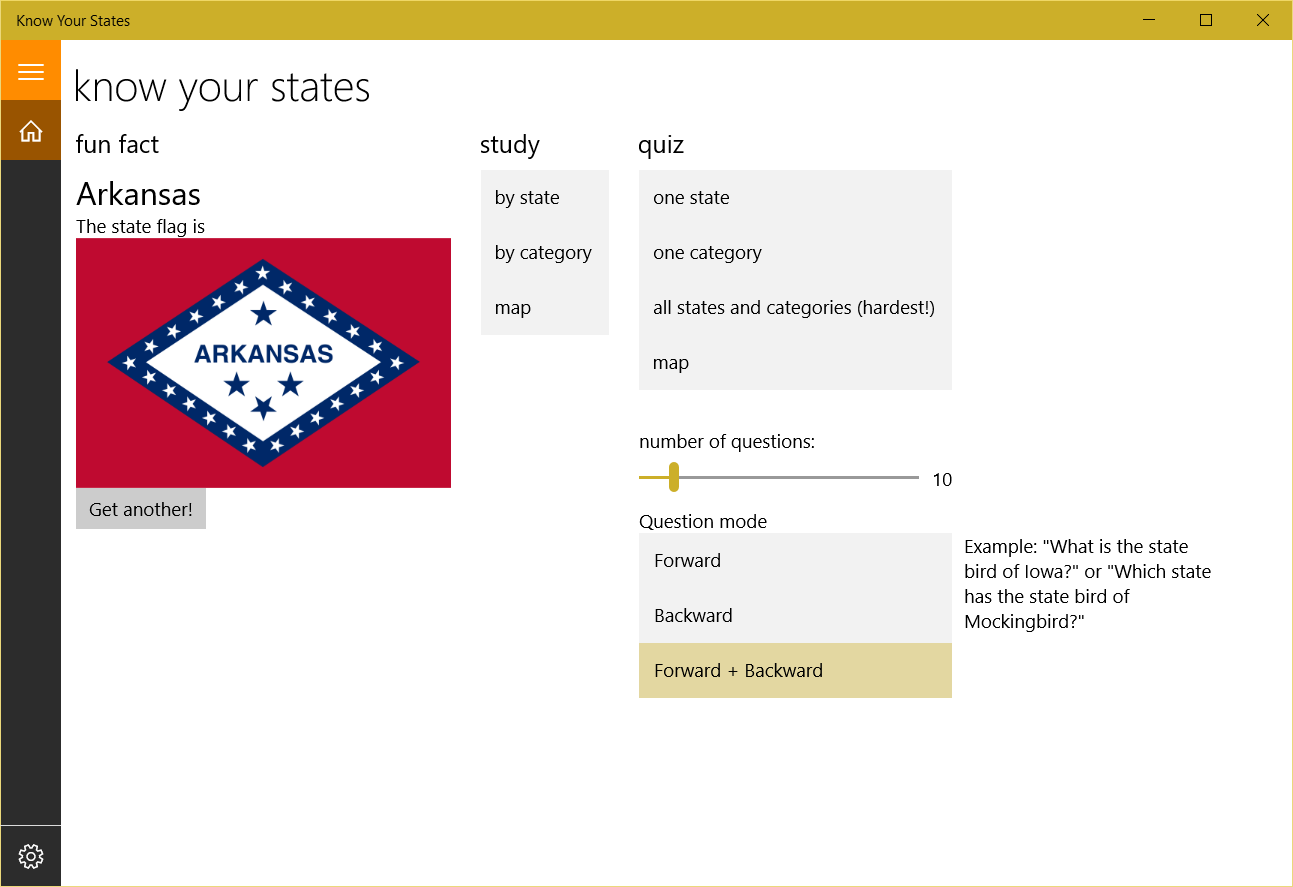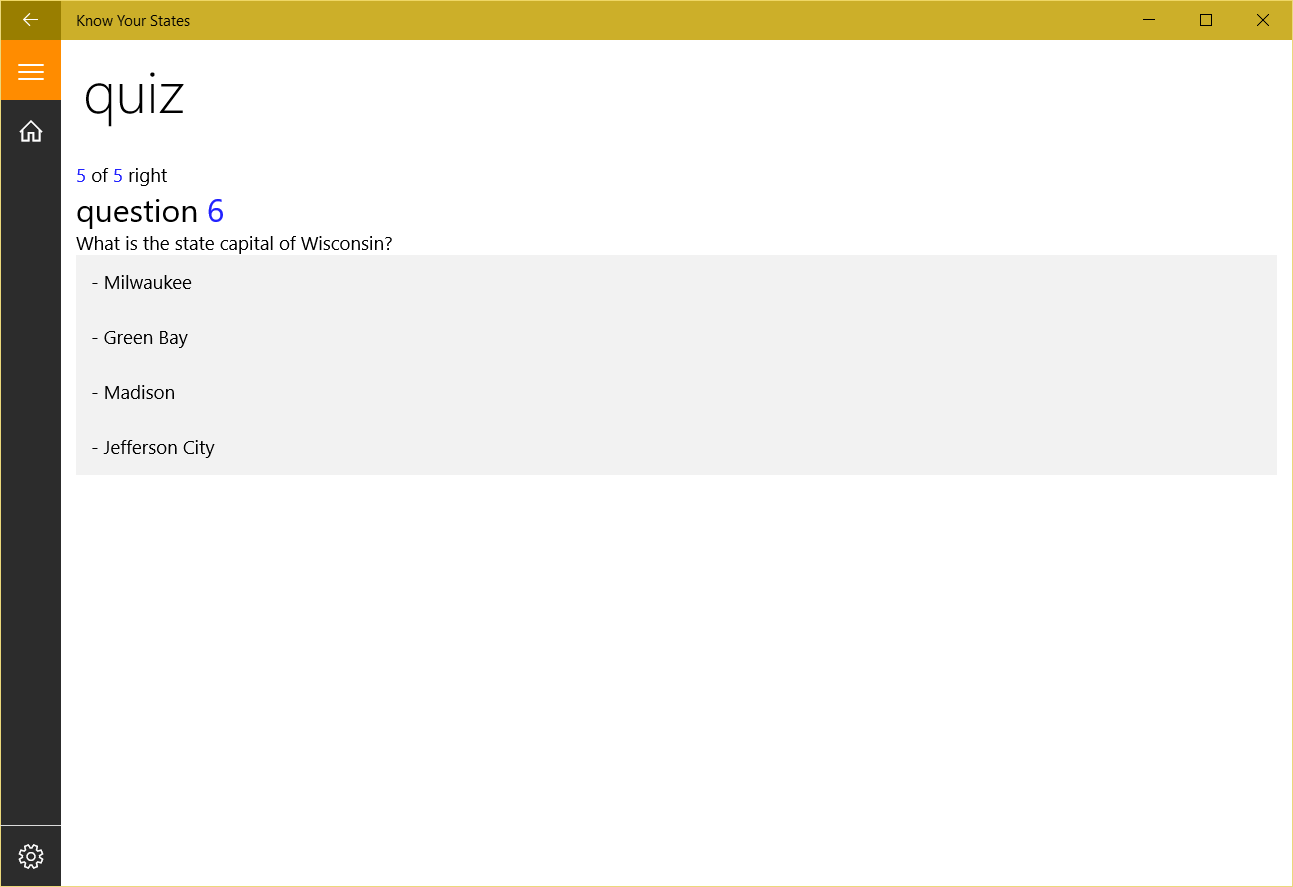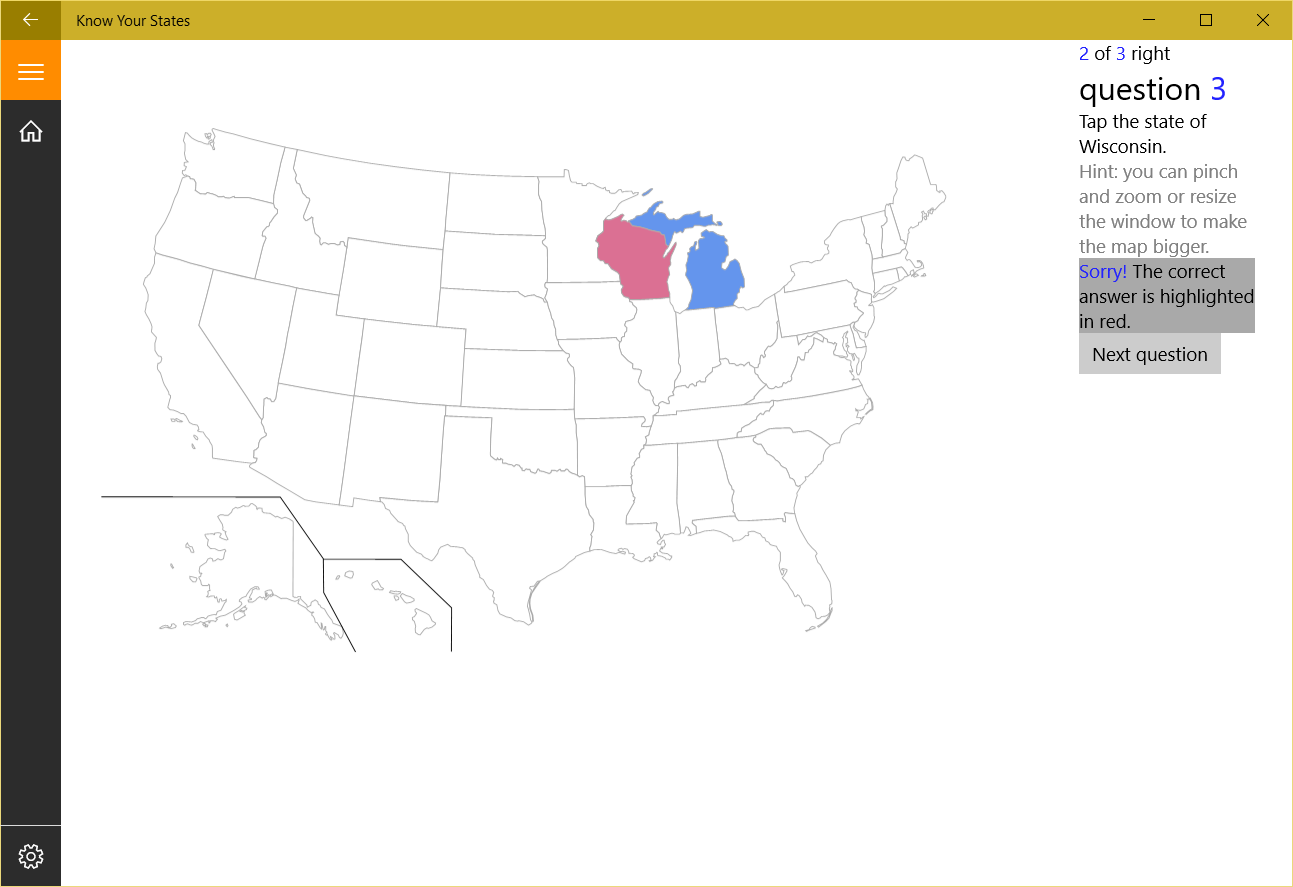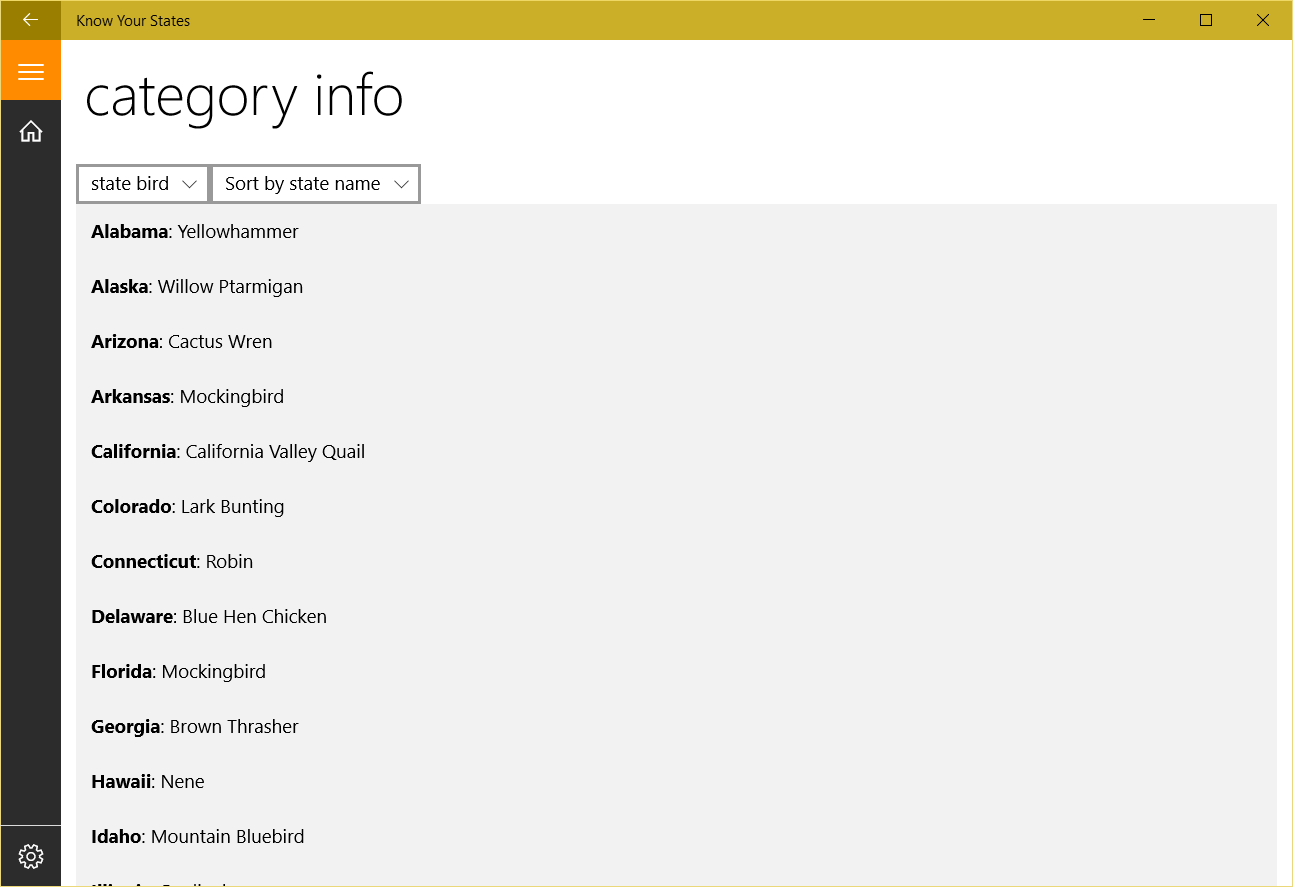 Changelog
1.2.0 - initial Windows 10 release, added map quiz (with in-app purchase)
1.0.0 - initial release
Contact
If you have problems or recommendations, feel free to email me at greg@gregstoll.com.