GAuth
GAuth is a client for the Google Authenticator, which lets you use two-factor authentication to keep your Google account secure.
You can chat on the discussion forum if you have any questions

Or, download the .ipk for webOS phones or for the TouchPad.
GAuth uses code from crypto-js.
Features
Supports multiple accounts
Supports time-based authentication
Screenshots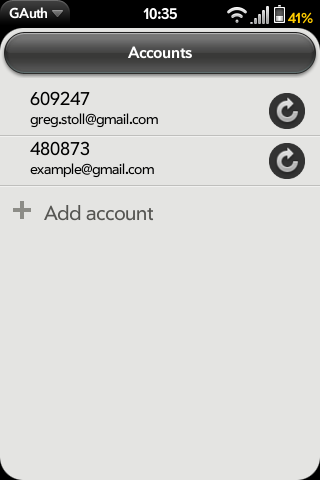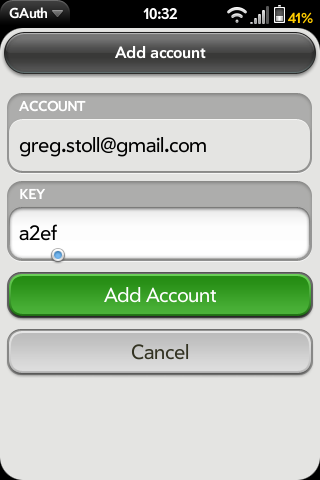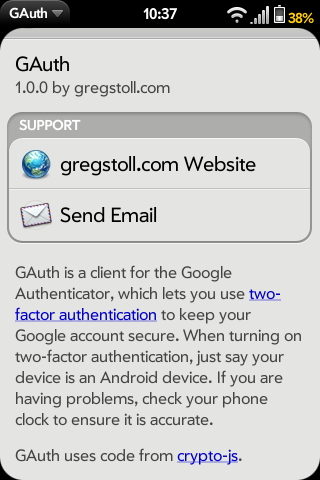 Changelog
1.0.2 - fixed a major problem with code generation - should work all the time now!
1.0.1 - better synchronizes with clock, so no need to press the refresh icon
1.0.0 - initial release
Contact
If you have problems or recommendations, feel free to email me at greg.stoll@gmail.com.
See more webOS apps!