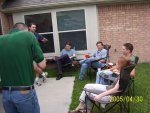 100_4238
First up was the wedding shower! Bryant's at the grill, and next to him is Andrew, Stanton, David, and Christi. (in retrospect, this would have made a better picture without David's back :-) )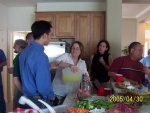 100_4240
Dakao, Dawn and Melody conversing. Again, David's in a bad spot...
Date: 04/30/2005
Views: 1000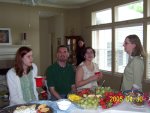 100_4242
Finally, a good picture of David! Also, Paulina, Miriam, and Carly, with Melody in the background.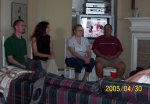 100_4244_2
People playing a trivia game with questions about Chris & Lisa, and weddings.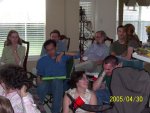 100_4245
More people observing the game (for all you nitpickers, this was a later round, which is why David is there)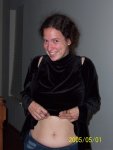 100_4247
Later that day, Melody got her belly button pierced! Yay!
Date: 05/01/2005
Views: 1657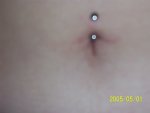 100_4248
An extreme closeup on the belly button. (why did I take this shot? Oh well...)
Date: 05/01/2005
Views: 1287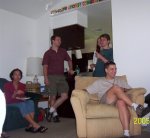 100_4249_2
Now it's time for Dawn & Bryant's baby shower! Here are Alexis, Chris, Paulina and Andrew, and David.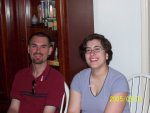 100_4250
David and Miriam!
100_4253
People playing some sort of baby game. I think we were about to draw a baby on top of our heads (on a sheet of paper)