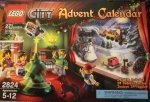 IMG_0366_2
Even a...Lego advent calendar? Okay....
Date: 09/15/2010
Views: 2092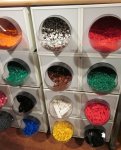 IMG_0367_2
They had a bunch of different Lego pieces available in bulk, which is pretty neat.
Date: 09/15/2010
Views: 2122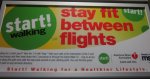 IMG_0369_2
At the Minnesota airport, which is a Delta (formerly Northwest) hub, they had a neat loop you could walk around. 1.4 miles is a long way to walk in an airport, but I did it! (with only a little help from moving walkways :-)
Date: 09/16/2010
Views: 1920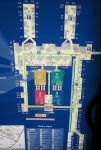 IMG_0370_2
A map of the airport. The loop is highlighted in green.
Date: 09/16/2010
Views: 3364