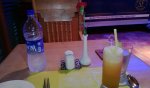 WP_20130206_009_2
Dinner was nice - I even had a non-alcoholic cocktail.
Date: 02/06/2013
Views: 1616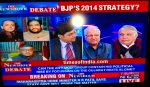 WP_20130206_010_2
I'm afraid India might be ahead of the US in the "amount of stuff on screen" department: there are four bars at the bottom, one at the top, and they still managed to squeeze six people in the middle!
Date: 02/06/2013
Views: 1557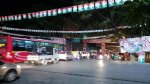 WP_20130207_002_2
The street I walked down Thursday night. I think all those signs with Indian colors (orange and green) are political ads...
Date: 02/07/2013
Views: 2032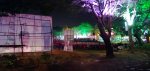 WP_20130207_003_2
Not a great picture, but there was a big stage and a ton of seats set up in a park. My guess is that it was for a political rally the next day, but I'm not sure...
Date: 02/07/2013
Views: 1459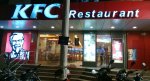 WP_20130207_004_2
Yeah, I ate at KFC, mock me if you will. I am starting to get a little tired of Indian food...
Date: 02/07/2013
Views: 2004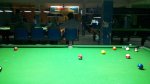 WP_20130208_001_2
Rakesh and I played pool Friday night at a local place. (I am not very good at pool!)
Date: 02/08/2013
Views: 2092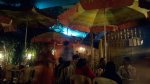 WP_20130208_002_2
We ate dinner here after pool. It was nice! The restaurant was themed like a village, which explains the bamboo-like dividers.
Date: 02/08/2013
Views: 2528