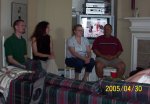 100_4244_2
People playing a trivia game with questions about Chris & Lisa, and weddings.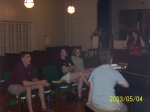 100_0230
Stephen, Melody, and Laura are sitting on chairs, Sarah's talking, and I'm listening.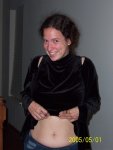 100_4247
Later that day, Melody got her belly button pierced! Yay!
Date: 05/01/2005
Views: 3946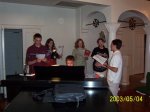 100_0231
A nice picture of us gathered around the piano, singing "A Jubilant Song"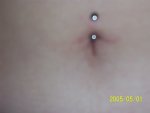 100_4248
An extreme closeup on the belly button. (why did I take this shot? Oh well...)
Date: 05/01/2005
Views: 3661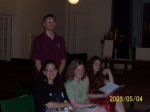 100_0232
Stephen standing behind Melody, Laura and Sarah.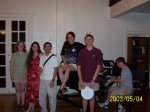 100_0233
All of us!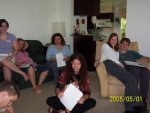 100_4253
People playing some sort of baby game. I think we were about to draw a baby on top of our heads (on a sheet of paper)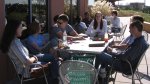 IMG_0072
New Year's Eve a group of us went out to Whole Foods for lunch. It was good! Melody is represented by the shopping basket.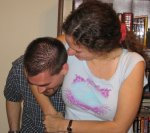 IMG_0083
David and Melody...awww....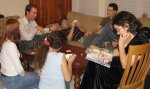 IMG_0085
It's getting quite late, so people try to stay awake with a rousing game of The Big Idea, while Miriam is still working on that...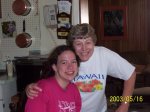 100_0342
Melody and her Aunt Anita, whom we stayed with in Las Cruces.
Date: 05/16/2003
Views: 3490