BoardGameGeek
BoardGameGeek is a BoardGameGeek client for WebOS devices - e.g. the Palm Pre and Pixi.
Download the IPK for phones here.

Features
Search by name for games
Get basic game info
Browse the top-rated games
Screenshots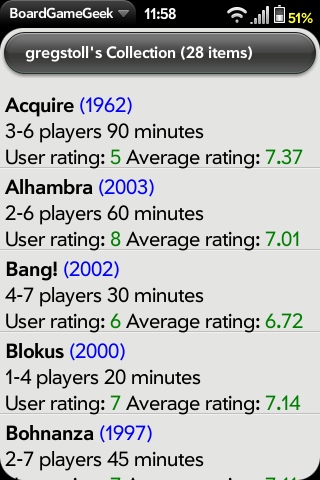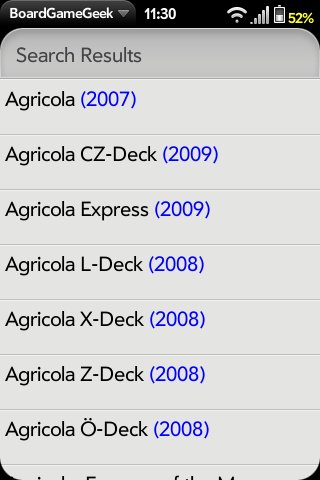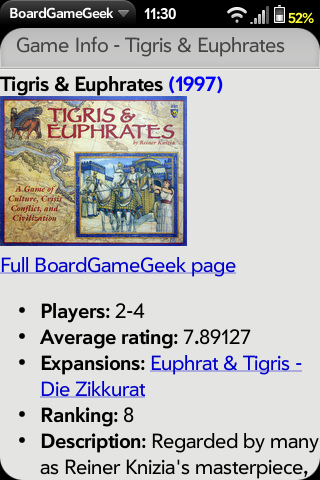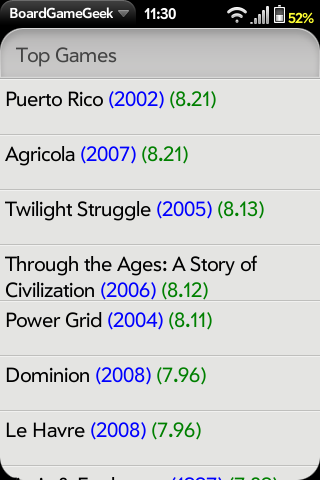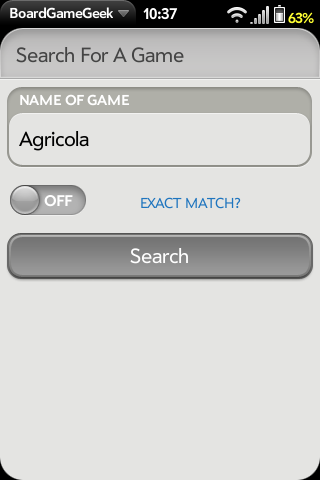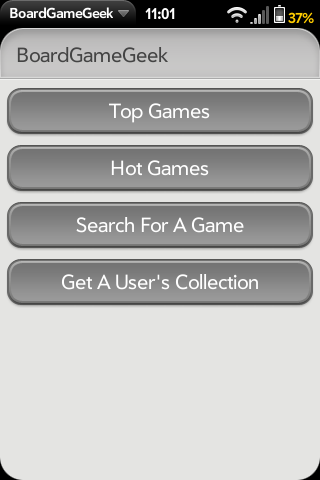 Changelog
1.4.0 - can get hot games
1.3.0 - ability to get a user's collection
1.2.0 - initial release
Contact
If you have problems or recommendations, feel free to email me at greg.stoll@gmail.com.
See more WebOS apps!