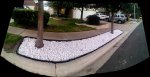 photo
We put rocks in the front of our yard; here's the full fancy panorama view.
Date: 07/22/2012
Views: 57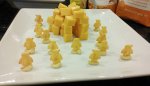 WP_000043_2
Sarah arranged these cheese penguins next to a cheese igloo! It was awesome!
Date: 06/06/2012
Views: 46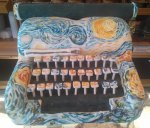 WP_000049_2
We were at Rustika in Houston picking out wedding cakes where I saw this amazing Starry Night typewriter cake. Truly a work of art!
Date: 07/07/2012
Views: 69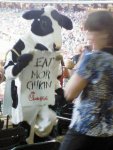 WP_000050_2
At the crazy Astros game, we had a close encounter with the Chick-Fil-A cow.
Date: 07/07/2012
Views: 58